Our Terms, Working with you
Before we get started, we like to make sure everyone's on the same page. We've put together terms and conditions that form the basis of the professional relationship between Truman Wee & Associates and you, the client.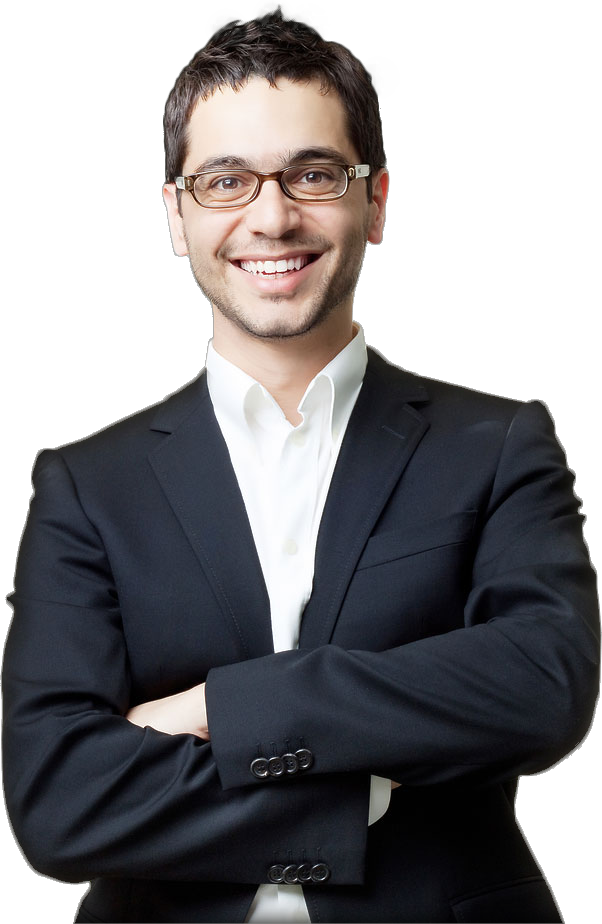 1. What are these Terms and Conditions about?

The following terms and conditions will form the basis of the professional relationship between Truman Wee & Associates Limited ("we") and the client ("you") and unless we agree in writing to different or additional terms, these terms and conditions will apply for each matter that you instruct us to act for you.

2. Your Instructions

2.1 We will only act on your clear instructions. Where instructions cannot be reasonably obtained from you, we will stop work until these are received.

2.2 We will act in your best interests and take all reasonable steps to keep you informed of the steps taken to carry out your instructions. We will use all due care and skill in carrying out your instructions subject to any ethical or legal duties or both.

2.3 Our duties are owed to you. Unless otherwise agreed in writing, those duties do not extend to other closely associated parties, for example, shareholders or related companies, directors or employees, or parents or other family members.

2.4 If you instruct us on behalf of someone else, you are liable to pay the account that we render for work done together with all disbursements and charge for general office services.

2.5 If you are instructing us as a director or officer or agent of a company, then you are normally liable to pay the account in the event of that company failing to pay.

2.6 If, after your matter has ended, further issues or developments arise, we will not advise you on these issues unless you instruct us to do so.

3. Confidentiality

3.1 We will hold in strict confidence all information that we acquire through our work for you, and which concerns your business or your instructions to us. The only exceptions are where you authorise us to disclose such information or where we must do so by law.

3.2 Whenever we obtain confidential information from you, we will, as far as practicable, distribute the information only to those within the firm who actually need that information to carry out your instructions.

4. Conflict of Interest

We have policies in place to identify and respond to conflicts of interest. If a conflict of interest or potential conflict of interest arises, we will consult with you about the best way to resolve the matter.

5. Legal Advisors only

We are not accountants, financial advisers, insurance advisers, valuers, tax consultants or management advisers. We confirm that we have not given, nor undertake to give, any advice on these matters and we advise you to seek expert advice in relation to these areas.

6. Managing Your File

6.1 Generally, the director or a solicitor is responsible for each matter. He or she will or may involve others to assist as appropriate.

6.2 If you have any concerns about any person who is acting on a matter, please contact the director.

7. How We Charge

7.1 Our fees will be charged on the basis that they will be fair and reasonable, having regard to the circumstances of the matter and the nature of our work for you. In setting our fee, we take account of matters such as:

The skill, specialised knowledge and responsibility required.
The complexity of the matter and the difficulty or novelty of the matter.
The time we spend on a matter, charged at our then current hourly rates.
The importance of the matter to you and the results achieved.
The degree of risk assumed by us in undertaking the services, including the value or amount of any property or the money involved.
The number and importance of the documents prepared or considered.
The reasonable costs of running a practice and the resources.
The experience, reputation and ability of the lawyer who carried out the work.
The urgency and circumstances in which the matter is carried out.
The level of involvement that you require.
The fee customarily charged in the market and locality for similar legal services.

7.2 Often the greatest contributor to lower fees is the level of communication between you and us, both before the work begins and during it. Please discuss with us the outcomes that you seek, the context in which you are working, and the level of legal involvement that you require.

8. Estimate of Fees

Legal costs are often difficult to estimate. Fees depend upon many factors including your attitude and conduct and that of any other party, the progress of negotiations, the number of witnesses, promptness of responses and relevant court procedures. We can give estimates of the likely fees based on our experience with similar matters.

Estimates are given as a guide only and not as a fixed quotation. All estimates given will be subject to on-going review. If it appears that the estimate will be exceeded, we will advise you of the reasons and obtain further instructions from you.

9. Other Fees

9.1 We charge for disbursements (i.e. payments made to other people for work to be done, for example, filing fees, search fees, agency fees and similar payments). We cannot pay these amounts for you unless we receive payment from you first. We reserve the right to ask either for these specific amounts or for an approximate amount to cover these expenses to be paid to ensure that we are not out-of-pocket.

9.2 We also charge for general office services, for example, photocopying, facsimiles, telephone communications and mail / courier deliveries.

9.3 For a variety of reasons, some instructions are not completed. If this occurs, we will charge you for work undertaken and all costs incurred up to the time of termination. In some situations, we may be required to incur additional time or expenses following completion of a matter. We will charge for our time and expenses in the usual way.

10. Archiving and Storage

10.1 At the conclusion of this matter, we will store your file and documents (at your risk) for a one-off disbursement fee. All documents are scanned and electronically stored by a reputable file storage company and the physical file and documents are stored off-site for seven years. After which, and without any reference to you, all files and documents for this matter (excluding other documents we hold for you in safekeeping) will be destroyed.

10.2 For a small fee, you may request electronic copies of all scanned documents.

10.3 You may also uplift your file at any time during the seven year period, provided that all costs associated with the file retrieval are met.

11. When You Will be Billed

11.1 Generally, property sales and purchases and similar transactional matters will be billed at the time of settlement or on completion of the work and payment of those accounts must be made at that time. We reserve the right to require you to make payments to us for disbursements prior to final billing of any matter.

11.2 For other matters, we will bill you on a monthly or interim basis unless otherwise agreed. This will help you by spreading payments over time. It will also enable you to keep track on how much the work is costing.

11.3 Our accounts must be paid within fourteen (14) days of the date of invoice or receipt of the invoice (whichever is the latter) or as otherwise arranged with us. If you have any queries about any account, please let us know immediately.

11.4 For matters where we may hold funds on your behalf, we will make payment of your account by deduction from these funds. Under these Terms and Conditions, you irrevocably consent to such deduction.

11.5 If an account is not paid within 14 days of the date of the invoice or receipt of the invoice (whichever is the later), we reserve the right to do any of the following:

Not to do any work, and to retain custody of your papers or files, until all accounts are paid in full.

(b) To charge interest at up to 10% per annum on any amount outstanding one (1) month after the date of the account.
(c) Instruct a debt collection agency to recover the amount owed and this will have an adverse effect on your credit rating for which we will not be held responsible for.
(d) Start proceedings to recover the amount owed.

11.6 You will be liable for all costs associated with the collection and recovery of your overdue and unpaid account. This will include all our in-house costs, calculated on a solicitor-client basis. Information you have provided to us may be used to assist in collecting an overdue account.

11.7 Where we have an arrangement with you that we will address the invoice to another person, you must pay that invoice if that other person does not pay the invoice paid within 14 days of the date of the invoice or receipt of the invoice (whichever is the later).

11.8 Any fee, expense or disbursement for which we have provided an invoice, and which remains unpaid, may be deducted from any funds held in our trust account on your behalf (unless you have given us different instructions). Where monies are held in our trust account on deposit for you, we may charge an administration fee of up to 5% of the gross interest earned.

12. Termination of Legal Services

12.1 There may be some instances when we may not be able to act for you. These circumstances may include:

Conflict of interest.
Withholding relevant information.
Acting contrary to our legal advice.
Misrepresenting critical facts.

(e) Failing to pay our fees when due.

12.2 If we become unable to act for you or you end our engagement, all outstanding fees and charges will be billed to you. You have the right to uplift your file and deeds when you have paid your account.

12.3 Either you or we may terminate our engagement at any time by giving reasonable notice.

13. Acceptance of these Terms and Conditions

13.1 These terms of engagement apply to any current instructions, and to any future instructions, whether or not we send you another copy of them. There is no need for you to sign these terms of engagement in order to accept them; you will accept these terms of engagement by continuing to instruct us to work for you.

13.2 We can change these terms of engagement, in which case we will send amended terms of engagement to you.

14. Client Care & Service Information

We provide the following information in compliance with the Rules of Conduct and Client Care for Lawyers of the New Zealand Law Society (Law Society). The following information describes some key elements of those rules, and explains some recourse you have as a consumer of legal services.